THE "INTERFAITH LIBRARY" IS A PLACE FOR EVERYONE!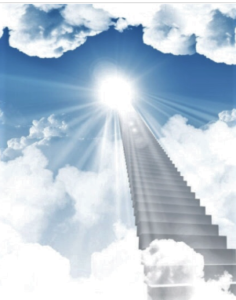 This is a unique vehicle that puts forth an unparalleled approach to researching, studying and understanding Islam from a traditional and contemporary perspective. It's intended to be inclusive and interactive.
The uniqueness of its function allows for the BELIEVERS, (Muslims and non-Muslims alike), to benefit from its authentic, comprehensive unifying message, and information. It is also designed in such a way, that it not only makes it possible for interfaith dialogue, but encourages it.  
Although this is an Islamic site, it's information is far reaching and includes authentic Christian-Judeo (TEXTUAL) teachings. This inclusive resource is created with the intent to make lucid the ambiguous, mistranslated and/or misrepresented statements that are formed, within many religious books and their supportive extraneous resources, due to ideological animus.
We live in an era or a place in time where being a spiritually conscious person is under attack. The modern flow of today's existence has caused some of us to forget about Who put us here and/or why we are here. This is an introspective reminder for those who have forgotten. Just something to think about.
WE ALL COME FROM THE SAME PARENTS
If we all come from the same two original beings (i.e. Adam & Eve), why do we differ when it comes to our humanity? Perhaps we all need to rethink our biases and prejudices.
Who was Adam & Eve (Christianity vs. Islam)
This is a narration of the story of Adam & Eve from the Bible (Genesis 1 & 2).
This is a narration of the story of Adam & Eve from the Qur'an.
What I find amazing about both narrations are that the narratives are similar in many regards. The only differences, within the narrations, are the Islamic explanations for the minor details that were omitted in the accepted version of today's Bible. However,  the explanations, that are given by Islamic sources, can be authenticated and/or confirmed in the apocrypha or those books that were excluded and/or removed from today's version of the Bible.
Interfaith Unity…What Does It Look Like?
WHAT UNITES US IS GREATER THAN WHAT DIVIDES US!
In the Qur'an, God gives us a simple message to live by; "Come together upon the things that we agree on, fore the TRUTH has manifested itself." In other words, be not divisive when the truth has been shown and/or demonstrated.
The term interfaith dialogue refers to cooperative, constructive and positive interaction between people of different religious traditions (i.e., "faiths") and/or spiritual or humanistic beliefs, at both the individual and institutional levels. It is distinct from syncretism or alternative religion, in that dialogue often involves promoting understanding between different religions or beliefs to increase acceptance of others, rather than to synthesize new beliefs.
Why Have An Interfaith Dialogue? SIMPLE… WE WERE ALL CREATED BY THE SAME GOD.
Judaism, Christianity, and Islam are the three major monotheistic religions of the world. They share a common heritage and are related in many ways. However, there are also major differences between the religions. The major similarity between these three religions is that they are all monotheistic.
Continue reading Humanity, One God Created Us All! →
So, why have a dialogue if one is comfortable with his/her own religion and/or life-style? Well, a living Interfaith Society is a spiritual community that views Interfaith as a unification and embraces the teachings of all spiritual paths that lead humanity to seek a life of compassionate action. Interfaith, as an aspect of worship, does not seek to discover which religion or spiritual path is "right", it's an acknowledgement that God
has communicated His Word/Message to the world in various tongues.
Continue reading Why Have An Interfaith Dialogue? →
WHY HAVE INTERFAITH COMMUNICATION?
WHY IS INTERFAITH DIALOG/COMMUNICATION IMPORTANT AND NECESSARY THESE DAYS?
There are those who say that when people of different religious ideologies come together, the devil is the 3rd person; or that the Zionist are at work putting in motion "THE NEW WORLD ORDER". I say that God's Champions are at work spreading His WORD, in the manner they understand it. Who says differently?
Without intending to create a conflict, I had an opposing religious/scriptural position that was contrary to an unnamed Christian. We had a spirited (but respectful) discussion about our disagreement and/or differences. When it was all said and done, (I can't speak for her), I came out of the discussion feeling as if I potentially made a "Spiritually Invested" friend, although we are of two different ideological faiths.
So, what is the purpose of this posting? Religious academics and leaders around the world are beginning to have interfaith dialogs because of the growing conflicts that (so-called) God-fearing people are having with one another. The scholars are talking to (and not at) each other. we (laypeople) need to start doing the same. For when we do, I believe that we'll come to learn that our religious paths are not that far apart…(if apart at all).
If you want to see how two convicted people (of different faiths) exchange points of view, look at the comment section (on the HOME page); under Corliss. Also, if you are so inclined, please take a look at this (3 min. 22 sec.) video on the subject.