THE "INTERFAITH LIBRARY" IS A PLACE FOR EVERYONE!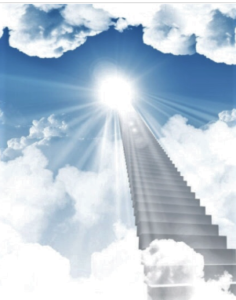 This is a unique vehicle that puts forth an unparalleled approach to researching, studying and understanding Islam from a traditional and contemporary perspective. It's intended to be inclusive and interactive.
The uniqueness of its function allows for the BELIEVERS, (Muslims and non-Muslims alike), to benefit from its authentic, comprehensive unifying message, and information. It is also designed in such a way, that it not only makes it possible for interfaith dialogue, but encourages it.  
Although this is an Islamic site, it's information is far reaching and includes authentic Christian-Judeo (TEXTUAL) teachings. This inclusive resource is created with the intent to make lucid the ambiguous, mistranslated and/or misrepresented statements that are formed, within many religious books and their supportive extraneous resources, due to ideological animus.
We live in an era or a place in time where being a spiritually conscious person is under attack. The modern flow of today's existence has caused some of us to forget about Who put us here and/or why we are here. This is an introspective reminder for those who have forgotten. Just something to think about.
The term interfaith dialogue refers to cooperative, constructive and positive interaction between people of different religious traditions (i.e., "faiths") and/or spiritual or humanistic beliefs, at both the individual and institutional levels. It is distinct from syncretism or alternative religion, in that dialogue often involves promoting understanding between different religions or beliefs to increase acceptance of others, rather than to synthesize new beliefs.